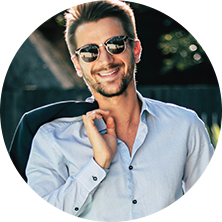 Debbie Aiken
Debbie joined Anonymous Trust as its first Executive Director in November 2017. Anonymous Trust is a Private Foundation whose mission is to support underserved, under resourced and marginalized communities in eastern North Carolina. Prior to embarking on this new career in philanthropy, Debbie enjoyed a thirty-five-year career in the financial services industry with most of her time spent in leadership roles in sales, relationship management and marketing in Commercial Banking, Investment Banking, Sales and Trading, Strategy, and Wealth Management in Georgie, Florida, Virginia, Massachusetts, and North Carolina. While living in the Triangle, she worked as a Wealth Management Advisor for SunTrust and later Fifth Third Private Bank.
Debbie currently serves on the Society Board of the North Carolina Symphony, the Advisory Board of the North Carolina Network of Grantmakers and the Advisory Board of Dress for Success Triangle. In December 2020, she ended 9 years of Board Service with Dress for Success Triangle serving as Chair 2013-2015. In 2019 she completed 9 years of service with the Food Bank of Central & Eastern NC. She also served on the Advisory Board of the American Friends Château de Compiegne.
Debbie grew up in Natchez, MS and is a graduate of Vanderbilt University where she studied French and Business Administration. She splits her time between Raleigh and Beaufort, NC with her husband George, two cats and a dog. She has two adult children, Lauren Paige, and Simms.
Margaret Turlington
Margaret Turlington joined the Anonymous Trust in the fall of 2010. Creating the Simple Gifts Fund banner, she developed, executed, and now maintains a scholarship program for Sampson County high school students: The Simple Gifts Fund Scholarship. There are currently over sixty college scholars and alumni who have participated as Simple Gifts Scholars. Over the last eleven years, Margaret has become an Eastern North Carolina authority on rural student college access, award displacement, pathways, internships, career opportunities, and barriers to college success.
In addition, Margaret manages teacher fellowship and grant programs in Sampson County and partners with her Anonymous Trust colleagues on other educational opportunities in rural eastern NC. She has had long-standing relationships with NC Natural Science Museum, Go Global NC, and UNC Worldview which have increased opportunities for educators in eastern NC.
Margaret is on the education committee for the North Carolina Symphony and has led efforts with the Symphony and NC Museum of Art in rural eastern North Carolina. She is a member of the National Scholarship Providers Association, NACAC Rural-Small Town Special Interest Group, North Carolina Grant Makers Association, and My Future NC Advisory Board of Commissioners.
Margaret graduated with a BS in accounting from Wake Forest University, and she is a practicing CPA. Before joining Anonymous Trust, Margaret had her own accounting practice, was Prestage Farms Inc's first budget director, and was a tax manager with KPMG in Greensboro, NC. Margaret hails from San Antonio, Texas, and has lived in Clinton, NC, for over thirty-one years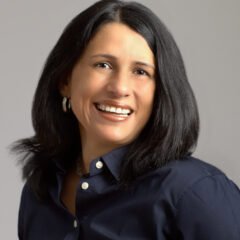 Kimberly Breeden
Kimberly Breeden built a career on working for some of the best non-profit brands in the business. In 1990, she embarked on a career with Boys and Girls Clubs and went on to become an Executive Director for The Boys and Girls Clubs of Greensboro, NC, where she continued to promote leadership and mentoring. During her years with Boys and Girls Clubs she received numerous awards for programs designed for children ages 6-18 and for staff leadership development.
Breeden continued to fulfill her passion working with at-risk children through her role as Executive Director for Big Brothers Big Sisters of Durham and Orange Counties. The Agency was serving 38 children when she started. In 2005, two Big Brothers Big Sister organizations merged to form Big Brothers Big Sisters of the Triangle and named Breeden as the CEO. Big Brothers Big Sisters of the Triangle won numerous awards under Breeden's leadership and in 2008, Breeden was named CEO of the Year for Big Brothers Big Sisters of America. At the time of her departure in 2017, the organization was serving over 12,000 children annually.
In 2017, Breeden accepted a role working for the Anonymous Trust and has the honor of building relationships with nonprofits, Universities, and Health Systems in Eastern, NC. She loves serving as a mentor, coach, and advocate for nonprofits. In 2018, she formed the Anonymous Trust's Women's Reentry Task Force to build a model to support women reentering society after prison. After over a year of research and site visits with a variety of stakeholders, the new Women's Reentry Business Model was developed. In June 2020, Interfaith Prison Ministry for Women was chosen to implement the model and it officially kicked off in July 2020. Breeden hopes that this program will be life changing for women reentering society after prison.
In Breeden's free time she loves bowling, gardening, reading, and spending time with family and friends.